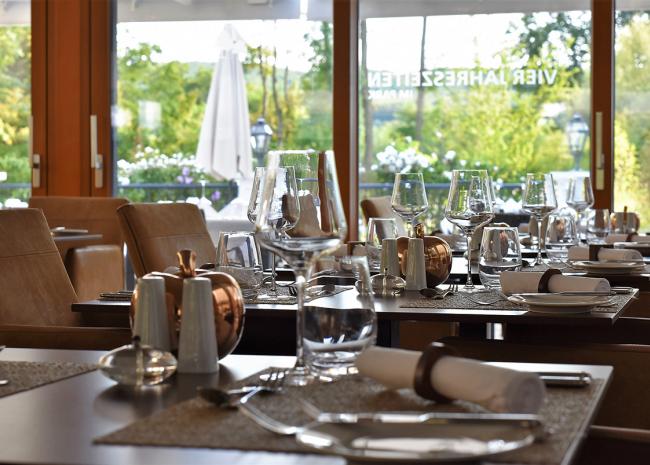 Culinary Philosophy
Treat yourself like the testers from Gault & Millau to pleasurable little tidbits and recipe ingredients with a history of quality. A traditional line of cooking is the basis for our restaurant "Vier Jahreszeiten". Regional ingredients, each with an individual story, are very important for us.

Our restaurant brings local partners and farmers before the curtain. Such high-quality ingredients with oft long-forgotten flavour nuances provide a lot of creative maneuvering room. In addition, a respectful approach to nature and its resources is of utmost important for us.
 
The "Tranquility of the Forest" and the "Power of the Forest" are expressed in culinary interpretations by the restaurant team. "The forest enables us to experience nature in many ways and we continuously strive to emulate this with our culinary offerings."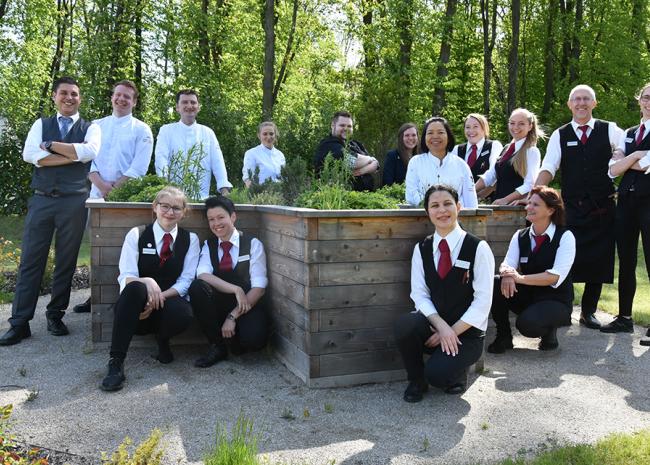 Awards
In the Falstaff Restaurant Guide 2019, the "Im Park" restaurant of the Schlosspark Mauerbach was again awarded 2 forks and 86 points.
​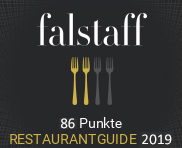 ​
In Gault Millau 2020, we were once again delighted to receive a hood.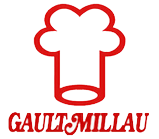 Many thanks to the entire team.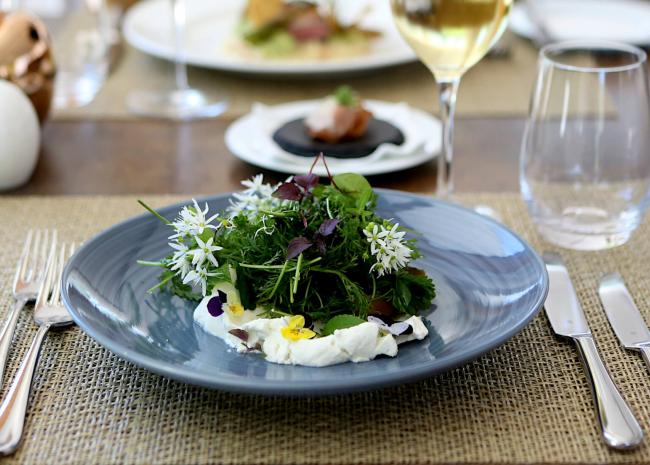 Well-Being Pension
The culinary offerings in the Schlosspark Mauerbach are particularly bountiful and varied. As part of the "three-quarter pension", our hotel guests enjoy a generous breakfast buffet, a sweet cake buffet in the afternoon, and a delicious evening offering consisting of six courses, both served and from the buffet.
"As you like"
Enjoy half-board or eat à la carte – you always have a choice. Half-board offers are always recompensed with € 20 towards you individual à la carte orders from the current menu.
Please announce at the reception your wish to switch from half-board to à la carte by 12 noon on the particular day.
Regional Partners
Regional ingredients with their own histories, ideally direct from local farmers or from local producers, are the basis for consistent gourmet quality. Naturalness, organic farming, environmental protection regimes, and exemplary animal husbandry with emphasis on life quality for farm animals are very important to a successful kitchen team.