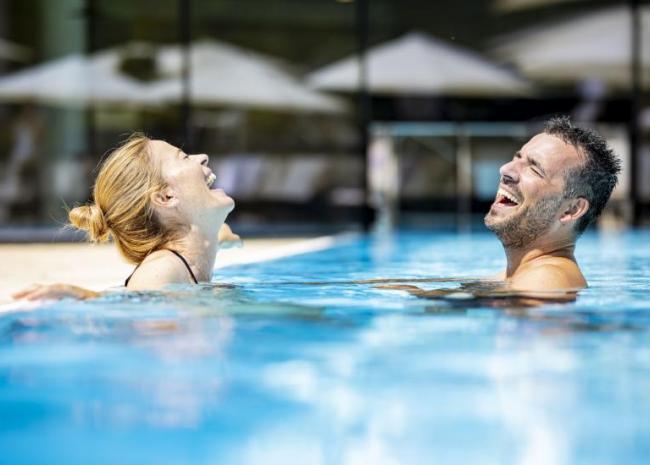 Adults Only
The Schlosspark Mauerbach has chosen to specialise on "adults only". Enjoy undisturbed quietude and perfect relaxation in all our rooms. in the hotel, in the park spa or in the restaurant. In accordance with our motto, a visit to our spa area is only permitted from the age of 16.
Wellness bag
Practical wellness bags with towels and slippers are available for the duration of your stay. Cozy bathrobes hang in the closet ready for you.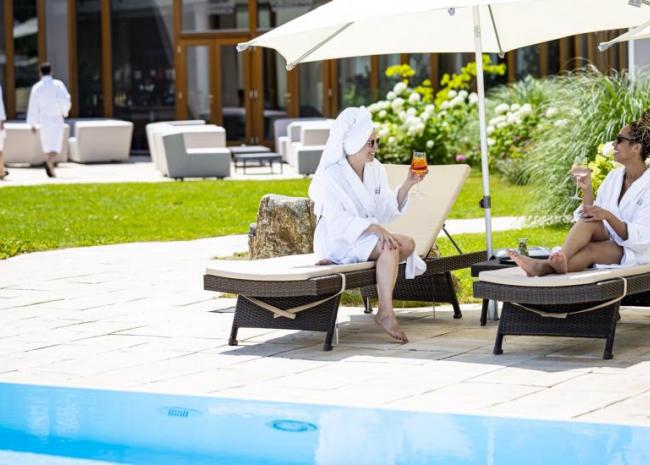 ADULTS ONLY Wellness area
Pool area
Enjoy our spacious pool area - the indoor pool with 63 m² and the outdoor pool with 103 m² with massage jets.
31 ° water temperature
Swim directly into nature - with pleasant temperatures, year-round indoor and outdoor 31 ° C - or relax on our spacious panoramic sun terrace.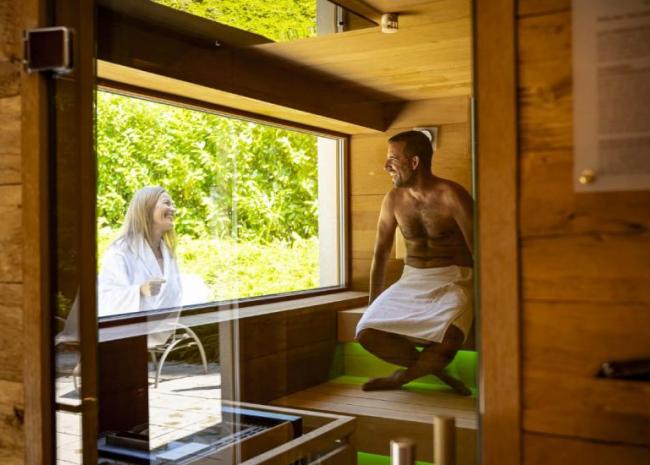 Wellness area
Saunas
The philosophy of our house, to be close connected to nature, has provided the inspiration for our theme rooms, as well. They provide a retreat to enjoy the tranquility of the spa area. Here you will find plenty of space for undisturbed relaxation. We take you to the Charterhouse, the Vienna Woods, and last but not least, to the habitat of water.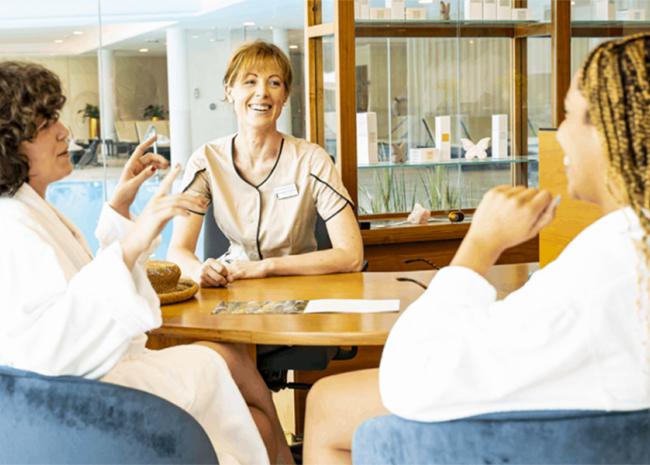 Wellnes area
Beauty & massages
Enjoy your relaxation time in the Schlosspark Resort & SPA. We are happy to help you arrange your own personal treatment regime.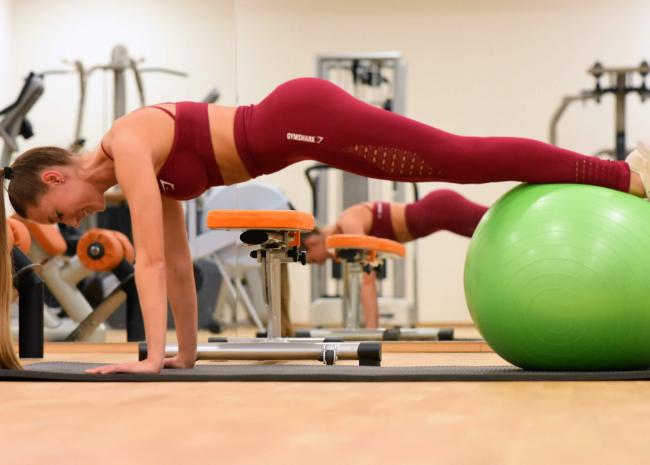 Wellness area
Sport offerings
When you are in the mood for exercise, take advantage of the running and walking paths in the park and the surrounding area or the numerous mountain bike trails in the Vienna Woods. You are welcome to borrow a walking stick from us.
The house has a modern fitness center. Here you will find equipment for strength training the entire muscular system as well as appropriate facilities for condition and endurance training.