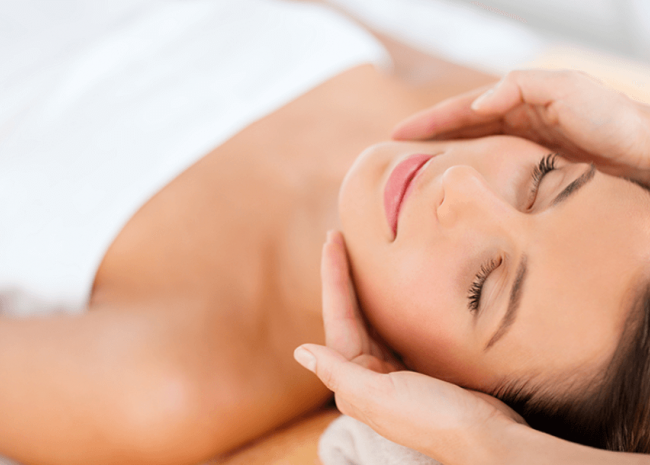 Time for body & soul
Take some time to simply let everything go and recenter both body and soul. Enjoy nature, read a good book or simply lounge around, pampering yourself and connecting with your inner self. The Schlosspark Mauerbach offers ample opportunity!
Our offerings range from classic massage to many kinds of cosmetic treatments. Come experience the good life with us.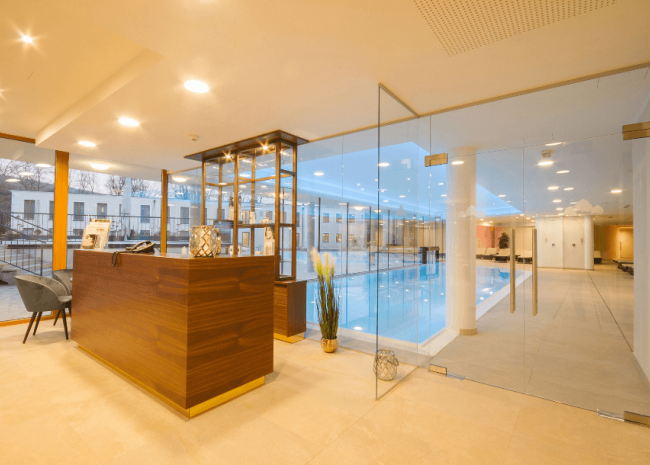 Offers & Reservation
Enjoy your relaxation time in the Schlosspark Resort & SPA. We are happy to help you arrange your own personal treatment regime.
Treatments can be reserved daily at the reception (ext 100) from 10:00 a.m. to 10:00 p.m.
Please reserve your desired appointment well enough in advance so that we can ensure that you are optimally served.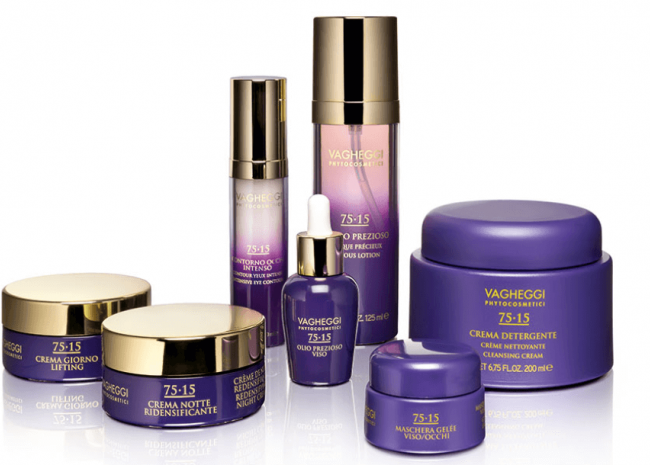 Our product line
Our beauty treatments feature products from Vagheggi Phytocosmetic. This line includes facial and body care products, as well as cosmetics and sun protection with ingredients based on essential oils, trace elements and sea salts.
Vagheggi Phytocosmetic refrains from the use of parabene, mineral oils, and paraffin as well as alcohol, and has avoided the use of ingredients of animal origin for some time. Only raw materials of the highest quality are used, which is guaranteed both by certification of analysis as well as technical quality control through compliance with all existing regulations.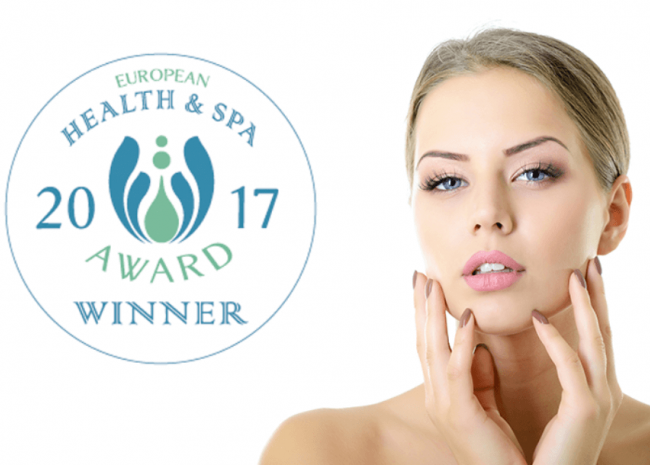 New in the Park Spa: Jet your Skin
The JetPeel technique is a popular and effective new cosmetic treatment, which visually improves skin tone on a long-lasting basis.
By means of small, microscopic jets, Hyaluron and essential vitamins are transported into the skin without contact or needles.
Take advantage of the innovative JetPeel technique, winner of the European Health & Spa Award 2017. Our spa team is glad to speak with you!
Anti-Aging (50 Minutes)     € 185,-
Pick-up kick (25 Minutes)      € 95,-